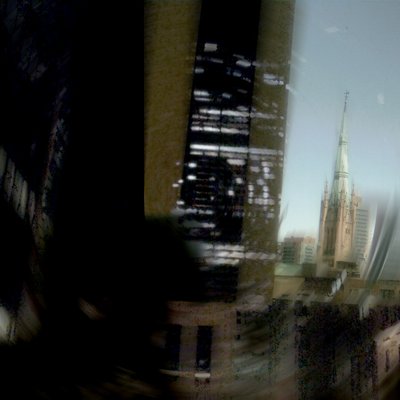 Ekkis "The Toronto Album"
---
A cancelled gig led to a spare week, which led to a bunch of field recordings from around the city, which led to this album. Nearly all the sounds you hear were sourced from the people, places and inanimate objects in the city, from bicycles and cake pans to construction workers and tramps.
Big thanks to Jesse Morrison, Sarah Lamb, Zaid Edghaim, Sia Gee, Alicia Hush, Nadir Agha & the rest of the Hushlamb crew for making it happen.
Written & Produced by Tom Ellis.
---
year: 2011
catnum: MND014
genre: Deep House, Downtempo, Techno
info:
https://www.discogs.com/release/3355832
---
Full Download
(MP3 zip)
---
Catch the Transatlantic Pigeon
If She Wants You Back
Spare Week On Wellington
Six Missing Lyrics and Seven Cows
The Gang's On Seven
Stair Wells and Cake Pans
The Man In The Concrete Sphere
The Russian Doll Effect